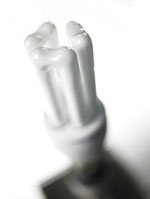 Within a short span of its existence Aroson Plastics embedded its foot print in the development of precision injection Moulds, components, sub-assenmlies and CFL parts. Our specialty in moulding double color moulded components for automobile and telecom industry add Kudos to our success story.
A team of best brains in the industry led by visionary Mr. Amrik Singh, (Director & founder). Powered with professional expertise and commitment, monitor and translate the micro level requirement of the customers in to success stories un parallel to its competitors because THE BETTER WE DO, THE BETTER WE CAN DO.
The company's journey to excellence has been accelerated owing its focus on customers need that fuelled with the best of Quality standards and practices, and by Providing a single window solutions. We at AROSON believe that every Customer is a mean for us and their growth is our growth. We will not allow any stone unturned in their growth because beyond excellence we look for breakthrough to enhance our leadership.
The effective implementation of ISO 9001 - 2000 Quality Systems confirms our commitment to the Quality and ISO 14001 - 2004 confirms our commitment towards the upcoming generation.
Aroson's success has been unprecedented and its products exude perfection, Aroson Plastics team is dedicated as ever to keep bringing new and innovative manifestations of perfect engineering for the end use.

To be a leader and trend setters in manufacturing world class Injection Moulds, Components, Energy Saving Light Caps and Plastic Sub-assemblies.

Change the perception of Plastics Moulding Industries through innovation of new ideas. To reduce product cost substantially, ensuring highest quality standards and earn Customer satisfaction at all levels.